Your Dream Vacation is Here
Namaste! Looking for a rafting or kayaking adventure in Nepal? Want to encounter this remarkable country with experienced and knowledgeable guides? Join us on an amazing journey down a river of the Himalaya, with everything on offer from a gentle paddle with the sights and sounds of nature to a thrilling whitewater experience where the rapids seem never ending.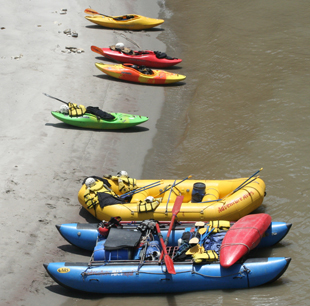 Safety is our top priority so that you can relax and enjoy your rafting or kayaking adventure in Nepal, however extreme. Our trip leaders are all trained to international standards with Whitewater Rescue Technician and first aid certification. Our rafts are always accompanied by safety kayaks, and where possible, a cata-raft.
Fancy some other adventures while traveling in Nepal, maybe trekking, mountain biking, paragliding or bungy jumping? Want to visit the best sights and experience them in the best ways? No problem, we have traveled by foot, mountain bike, motorbike, car, bus and plane around our home country and experienced the best it has to offer. Let us help make your holiday, trip, gap year or long weekend away unforgettable for all the right reasons.