Bhote Koshi White Water Rafting -1 Day
One day short trip fit for busy professionals
Impressive, exciting and challenging rapids
Very accessible, short drive from Kathmandu
Best Season – Sep – Nov, Apr- Jun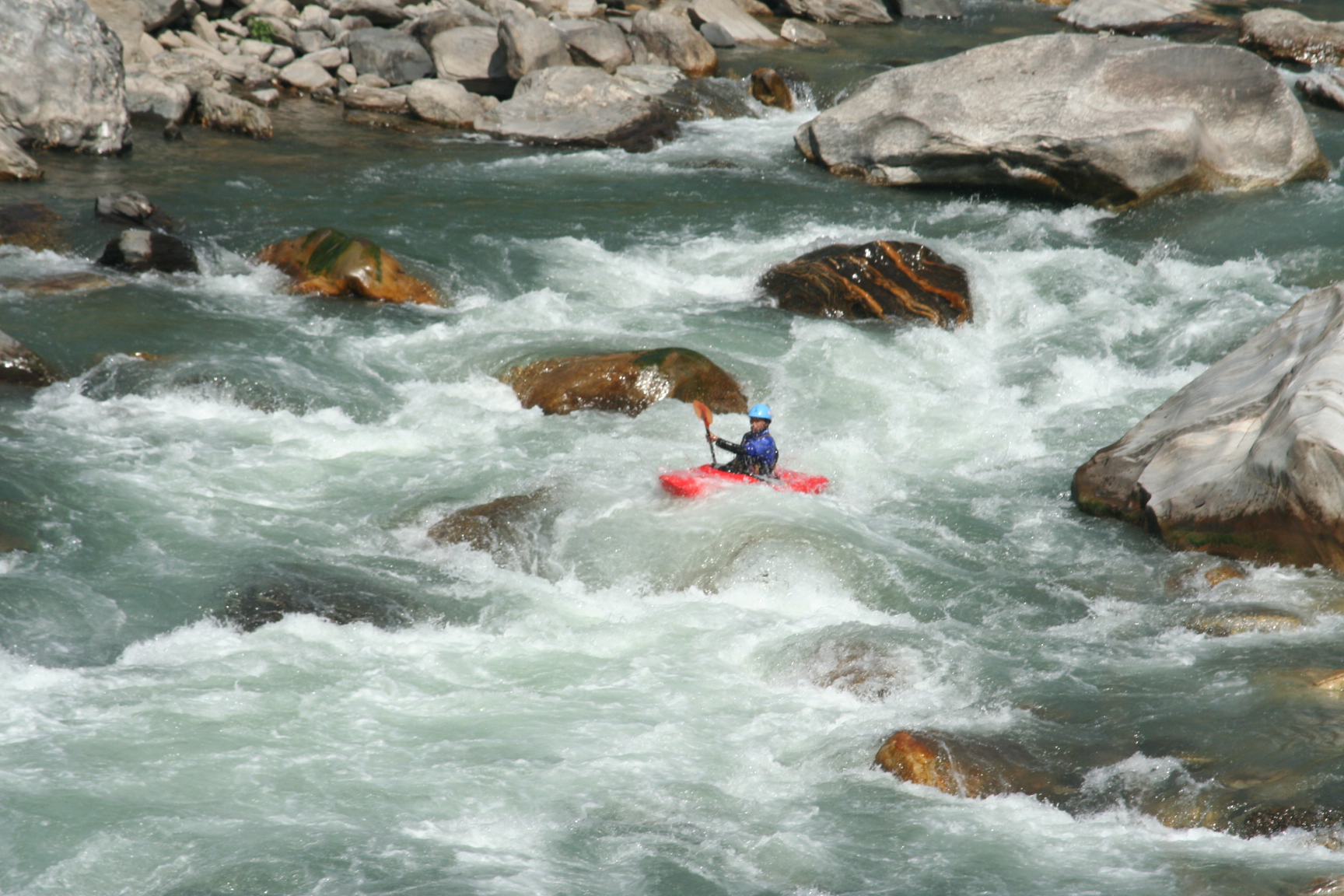 Bhote Koshi originates from the melting snows of Zhangzanbo (8,012 m) Glacier in Tibet. The river is extremely wild and its gradient is the steepest in Nepal. You can finish rafting on Bhote Koshi in a single day. So, if you are short of time, yet crave for extreme adrenaline rush, then this is the package for you.The river is very challenging and even a look down to the river will make most people feel dizzy. If you are seeking for a one day adventure that provides extreme thrill, then this is the river for you.
For a single day trip, we will be rafting and kayaking in the lower Bhote Koshi. The river is full of class 3 rapids, hence the entire trip will be filled with excitement. The gradient of this river is 15 meters for every kilometer. Rafters need not have much experience but this river is only for experienced kayakers. The river passes through narrow canyons that are full of rich vegetation.
Nepal River Runner has been conducting Bhote Koshi White Water Rafting and Kayaking trip for more than 4 years. Our experience helps us to conduct this trip in a way that is most favorable to our customers and clients. Our helpful and professional guides will make sure that your entire trip is safe and entertaining.
Moreover, for this trip, we will provide you Nepal Government licensed river guides, who have completed Red Cross first aid training. Our guides hold rafting certifications from International Rafting Federation (IRF) and are also trained as Whitewater Rescue Technicians (WRT). Be assured that you will be in our safe hands.